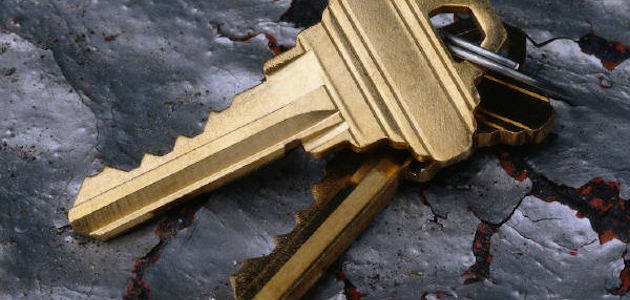 Tenant Move-Out Instructions
For your convenience, we've provided a "Move Out Checklist" which you can view/download/print.
Tenants are required to give a 30 day notice prior to vacating the property.  It's critical that you follow these instructions when you are ready to move out of your Twin Cities, MN rental property.
An inspection will be performed on your Twin Cities, MN rental property only after:
You have removed all of your personal property.
You have thoroughly cleaned the property including indoors and yard.
You have turned in your keys and any garage door openers if applicable.
Upon bringing the keys and any garage door openers (if applicable), we will perform the inspection.  You are considered a tenant, still living at the property, until keys and garage door openers are turned in.  As a result, rent will be charged accordingly until these items are received by us.  DO NOT leave any keys and/or garage door openers at the rental property.  You will not be allowed to re-enter the property after keys and garage door openers are turned in.
The condition of the property will determine how quickly you will receive your deposit.  The better the condition, the faster your deposit will be returned.  You will need to provide us with a forwarding address for us to send your deposit refund to.  If you vacate the property prior to the end of the lease term, you are still responsible for rent during the remaining term of the lease.
Cleaning Your Twin Cities, MN Rental Property
Remove all trash and personal items from home and yard.

Do not place trash and garbage in the trash and recyclable cans.  If you do, a fine may apply.

Make arrangements to have your trash picked up before you discontinue service.

Clean all appliances thoroughly, including microwave, range hood, etc.
Clean sinks, cabinets and drawers.
The carpet must be professionally cleaned and receipt turned in with keys.
Wash non-carpeted floors. Remove stains and marks.
Wash walls carefully while paying special attention to areas around light switches, hallways doors and baseboards.
Clean all windows.
Secure all screens and remove cobwebs inside and out.
Make needed repairs to screens and screen doors.
Clean and disinfect the bathrooms thoroughly.
Repair or have repaired any damage you or your pets have caused.
Discontinue your phone services at least 24 hours before vacating.
If your are responsible for the lawn care: Mow, trim and remove debris from yard.
Make sure you view/download/print our convenient "Move Out Checklist".
Comments
comments