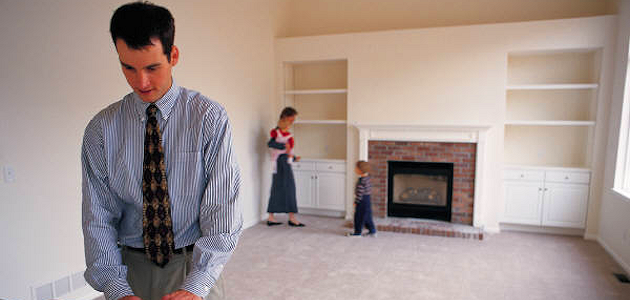 Over the past few years, as a result of the uncertainty in the real estate market, many homeowners and property owners are deciding to keep their homes and use them as rental properties.  Maybe you've had to relocate for a job, or you've inherited a property… turning it into a rental property to generate additional income can be very beneficial.  So… now that you've made the decision, what should you do to ensure that your rental property is appealing to all those potential tenants out there?
5 Things You Can Do to Make Your Home More Appealing in the Home Rental Market
Fresh Paint.  There nothing like a fresh coat of paint to enhance your home.  It's an inexpensive way to give your home a face-lift.  An off-white, or some other light neutral shade is the best choice.  Many tenants already own furniture so these types of colors generally won't conflict with what they have.  Light colors also help to make rooms feel open, light, and larger.
New Carpeting and Flooring.  New carpeting can help improve the overall impression of the entire home.  For example… a beautiful luxury home with dirty, worn out carpet will definitely be a turnoff and unappealing to renters. The same can be said for dull, worn out flooring and cracked tile.  As with paint, neutral colors are the best choice for carpeting.  In the case of hardwood floors, you should consider having them polished or refinished.
Repair things that aren't working properly.  Running toilets, garbage disposals, leaky faucets, lighting, electrical outlets, etc…  Tenants don't want to start off by having a list of problems that need to be resolved… and you don't want to put yourself in a spot where a problem that could be repaired inexpensively, becomes a more expensive "emergency repair" after someone moves in.
Replace old kitchen appliances, such as refrigerator, stove and oven. The cost of buying new appliances can go a long way if you want to have long-lasting, dependable tenants occupying your rental home.  If your rental home has washer/dryer hookups, consider buying a washer and dryer as well.  Tenants will appreciate the convenience of not having to go to a laundromat.
Allow pets. A recent survey performed by Apartments.com suggests that nearly 90% of renters own pets.  Allowing pets instantly provides access to a larger pool of potential tenants.  Most pet owners expect to pay a security deposit… and it's likely that such a deposit would cover any damages which may be caused by a pet.
Not only will doing these things help make your rental home more appealing to tenants… it can also help make your rental home more profitable in the long run by minimizing possible emergency expenditures in the future.
Contact us for more info today!
Comments
comments