Prepare Your Twin Cities Area Rental Home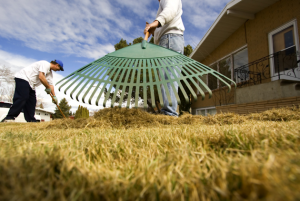 Springtime is the optimal time for cleaning your Twin Cities area rental property.  Here's a"to-do list" to help with with your rental home cleaning.
Have a Plan and Set Realistic Cleaning Goals
Having a plan and setting realistic expectations for yourself is critical.
Make a list of all the items you want to accomplish during your spring cleaning.
Determine how long you expect your spring cleaning to take.
Make a list of all the tools you'll need to accomplish the items on your list.
Be realistic.  Don't expect to scratch the items off your list on one day.  Schedule your spring cleaning projects over several days so you don't burn yourself out.
As you are planning and making your list, consider including these:
Wash the winter grime off your windows to let the spring sunshine in.
Change out your warm heavy linens and drapes for lighter, cooler textiles.
Rotate your mattresses and replace your pillows.
Wash or replace your shower curtains.
Reverse your fans to blow cool air around the house.
Check your fire alarm, carbon monoxide detector and fire extinguishers.
Clean out your pantry and wipe down the shelves in your refrigerator and freezer.
Remove the Clutter
Spring is a great time of the year to remove all of the your clutter and junk.  Make three (3) piles:
Don't allow these piles to get too large.  During your spring cleaning, take a moment to put the items in your "Keep Pile" away.  Pack up the items in your "Donate Pile".  Throw away the items in your "Trash Pile".
Freshen the Air
It's common for your rental home become musty and full of stale air.  You may want to use a dehumidifier and air filters.  You'll also want to consider opening up the windows to allow the fresh air to come in.
Maintain a Cleaning Regiment
Although the spring season is an opportune time to whip your rental home into shape, consider a regular cleaning schedule throughout the year.  Doing this will help make next year's spring cleaning a whole lot easier!
Comments
comments